Who is Lee Margolies?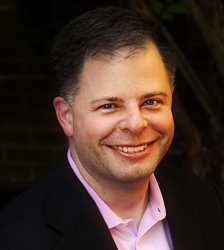 I've been passionate about graphic design and the creative industry for as long as I can remember, and have been working professionally in the field of graphic and multimedia design and production since the late 1990s. After graduating from Arizona State University I turned my passion and natural talent into a professional career, when I took a position as a Graphics Operator at the NBC affiliate (KPNX-TV) in Phoenix, Arizona.

After sharpening my technical and design skills on the weekend overnight shift, I moved to Washington, DC for a broadcast design position at the local CBS affiliate (WUSA 9). I spent three years at WUSA 9, learning everything I could about broadcast design, motion graphics, and print design. In the early 2000s, while still working full-time, I began accepting freelance project requests and broadened my skill set to include web/interactive design (HTML and CSS) and multimedia (Flash and ActionScript). Over the years, these freelance projects have given me valuable experience and in-depth knowledge in exceeding clients' expectations and delivering high-end products, on time and on budget.

In 2002, I moved down the street to the local FOX affiliate (WTTG FOX 5) - in less than two years, I was promoted from Senior Broadcast Designer to Art Director. As the head of the station's graphics department and an integral part of the creative team, I enhanced my design skills, honed my management skills, and mentored and provided creative direction to other designers. In the six years I led the department, we produced many award-winning campaigns, and the designers I coached went on to work for major production houses such as Troika, and cable news outlets like CNN.

After FOX 5, I moved into the world of government contracting with Booz Allen Hamilton (BAH), where I continue to work today. At Booz Allen, I work on graphic design, multimedia and video, and web-based training (WBT) projects for the government, in addition to serving as a design and creative lead. I have directed projects of all sizes and scopes, from a print designer working on series of slick sheets to a team of designers, animators, and video editors creating a multimedia campaign. In addition, as the Deputy to one of three Senior Associates on my team, I continue to develop and strengthen my mentoring and leadership abilities. In my current role, I am responsible for multiple ongoing projects as well as the contract financial details, allowing me to simultaneously serve as Designer, Art Director, and Creative Director.

In my spare time, I enjoy cooking, traveling, playing roller hockey, learning new design techniques through the web, and spending time with my wife, Robyn.

For more information, you can download a copy of my resume or you can connect with me on LinkedIn.